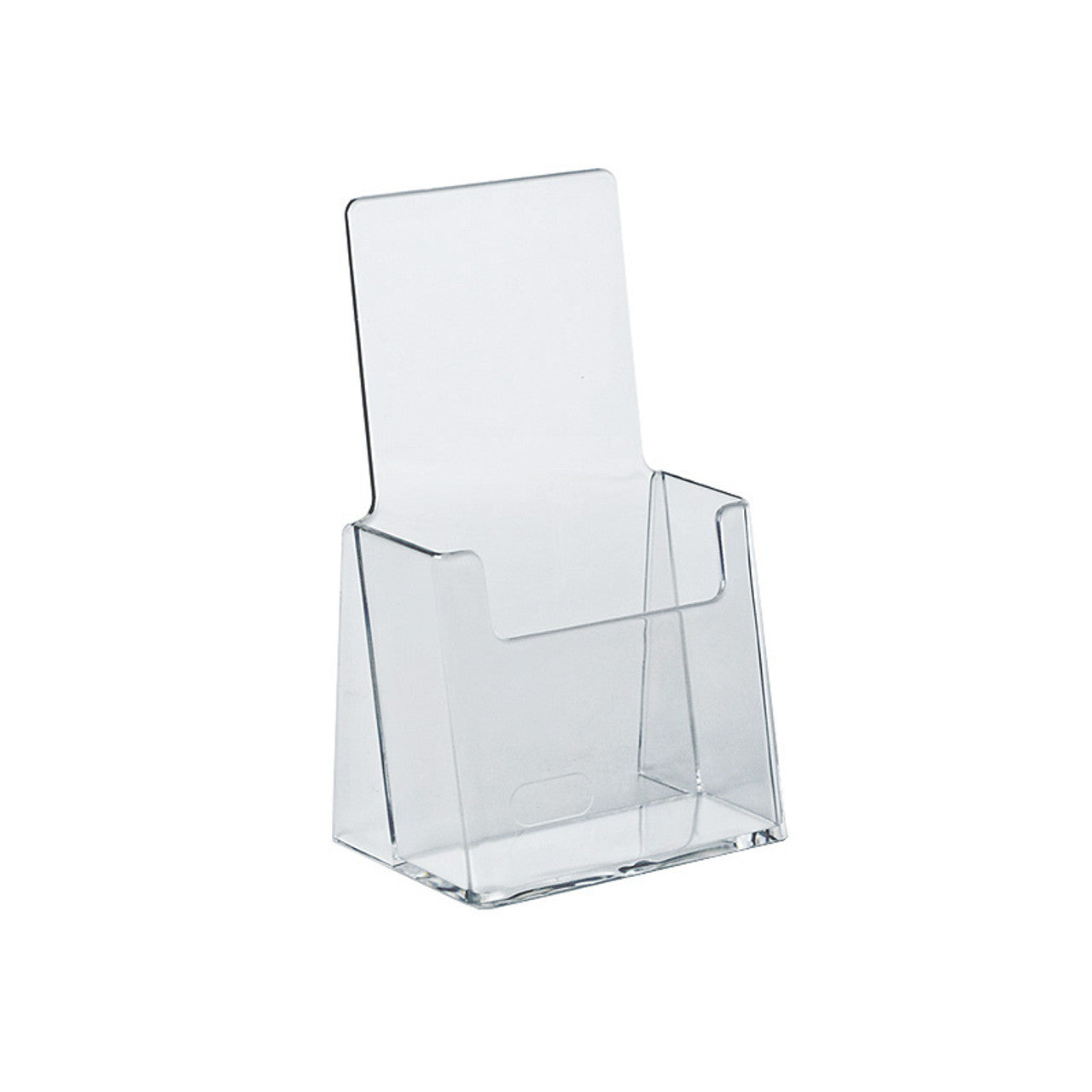 EXCITE MY Trifold Brochure Holder for Counter keeps your Tri-Fold Literature, Pamphlets, Flyers, Booklets and Brochures neat and accessible on your counter. These crystal clear brochure holders suit any decor style as a tabletop display for restaurant menus, bank promotions, hotel concierge desks, hotel registration desks, or any company marketing material. The inside dimension is 4-inches wide, made to fit a standard tri-fold brochure, and they are made of clear plastic. The sleek design lets onlookers see the entire front page of each leaflet, brochure or magazine. It is self-standing and lightweight so they can be transferred from place to place with minimal effort. This holder has a slot in the front to attach a removable EXCITE MY Clip-on Business Card Pocket that is sold separately.
Sold in Packs of: 1
Material: Plastic
Color: Clear
Number of Tiers: 1
Measurements: 4.125"W x 7.25"H
Brochure Size: Tri-fold
Free returns within 30 days, no questions asked. We believe in our products and we stand behind them. We will return any of our items within 30 days just mail them back with your purchase receipt. 
We accept all major credit cards.  All of our transactions are handled on a secure server using bank-grade encryption.  Payments can be handled through trusted third parties like Shopify Pay, Apple Pay, and PayPal.
Let us know what you think of your items.  If you are not satisfied your purchase can be replaced at any time or returned after 30 days. All of our products come with a 30 day free return and one year manufacturers guarantee against defects.
Share